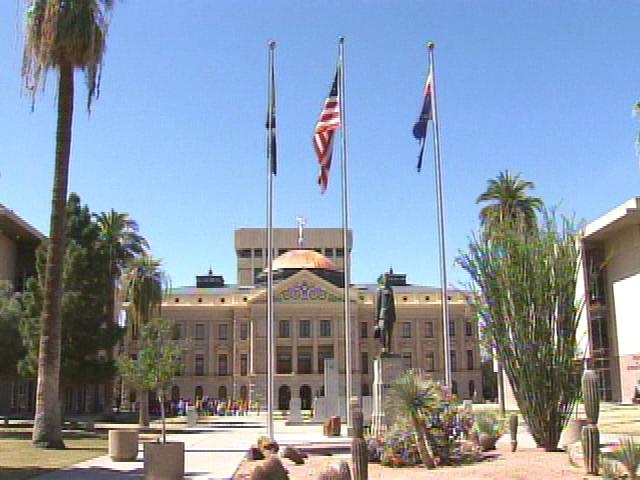 PHOENIX (AP) -
A half-dozen members of the U.S. military or their family members are now U.S. citizens after a ceremony at the Arizona Capitol.

Thursday's ceremony in the House of Representatives' chamber included members of the Air Force, Marines and Navy and the mother of a member of the Civil Air Patrol's honor guard.

The ceremony has been held for the past three years while the Legislature is in session.

House Speaker Andy Tobin and Senate President Andy Biggs hosted the ceremony. Biggs says citizenship is a duty.

President Barack Obama said in a video message that no dream is impossible in America and urged the new citizens to serve their country.

Those becoming citizens came from Armenia, Canada, Mexico, Trinidad Tobago and the Philippines.
Copyright 2013 Associated Press. All rights reserved.