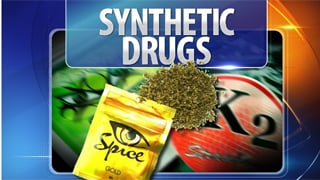 CBS 5
PHOENIX (AP) -
The Arizona House of Representatives has passed a bill that would revoke the liquor license of any business found distributing the synthetic marijuana product known as Spice.
The GOP-led House voted unanimously for the measure that prohibits businesses with liquor licenses from selling or possessing synthetic cannabinoids.
Roughly 41 states have banned Spice, including Arizona. But law enforcement officials say the bans are difficult to enforce because distributors of synthetic drugs can make minor chemical changes to try to stay ahead of the law.
The Republican-led Senate passed Senate Bill 1345 in March in a 27-1 vote.
Last year, President Barack Obama signed a federal law banning synthetic marijuana and other such drugs. The ban placed 26 substances in the federal list of Schedule 1 controlled dangerous substances.
Copyright 2013 Associated Press. All rights reserved.