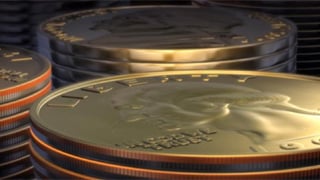 CBS 5
PHOENIX (AP) -
Gov. Jan Brewer has vetoed a measure that sought to make precious metals legal currency.
Brewer vetoed the bill Thursday and sent a letter to Senate President Andy Biggs saying it could result in lost revenue for the state.
The bill sought to make Arizona the second state in the nation to recognize gold and silver as legal tender.
The state Department of Revenue opposed the measure. It passed in the GOP-led House only after an amendment was added to exempt the department from having to accept precious metals as tax payments.
Brewer said it was unclear whether the state would have to exempt income tax related to a transaction involving precious metals under Senate Bill 1439.
Utah became the first state to allow gold or silver payments in 2011.
Copyright 2013 Associated Press. All rights reserved.