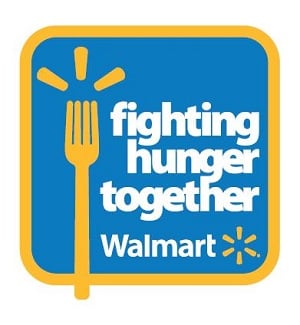 (Source: http://www.walmart.com/hunger)
BENTONVILLE, AR (CBS5) -
More than 443,000 votes were cast nationwide throughout the month of April for Walmart's Fighting Hunger Together campaign and as a result, St. Mary's Food Bank Alliance will be receiving part of a $3 million grant.
The grant money will go towards helping community programs including local backpack programs that provide vital meals to children when they are out of school and community gardens that teach families how to grow their own healthy foods.
St. Mary's Food Bank Alliance is one of 40 different Feeding America member food banks that are each receiving $45,000, totaling $1.8 million. The remaining $1.2 million will be split between 60 partner feeding agencies who will each receive $20,000.
The Fighting Hunger Together initiative is part of a $2 billion commitment by Walmart and Walmart Foundation's through 2015. Their commitment is to pledge more than 1.1 billion pounds of food from Walmart stores, distribution centers and Sam's Club locations valuing $1.75 billion. In addition there will be $250 million in grants to support hunger relief organizations.
If you would like to know more information or to participate visit http://www.walmart.com/hunger.
Copyright2013 CBS 5 (KPHO Broadcasting Corporation). All rights reserved.