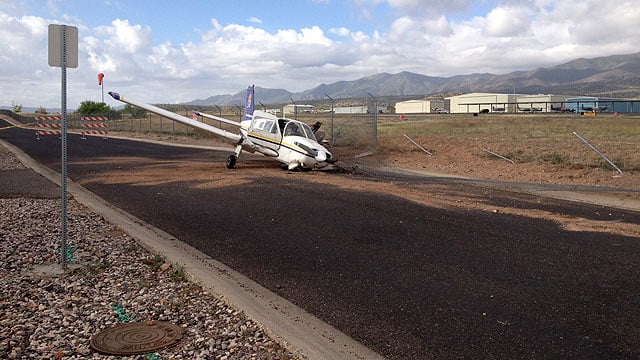 A pilot from Oklahoma mistook Airpark Road for the Cottonwood Airport runway and collided with this fence late Monday night.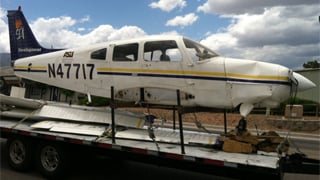 A student pilot was in the cockpit of the Piper PA28.
COTTONWOOD, AZ (CBS5) -
Police said an investigation led them to cite the pilot in a plane crash near the Cottonwood Airport earlier this month.
Kelly Thompson, 65, has been charged with operating an airplane without a proper license, operating a not airworthy aircraft and reckless aircraft operations. He was cited and released.
Cottonwood police said Thompson initially told investigators the runway lights malfunctioned and he thought Airpark Road was the runway. By the time he realized his mistake, he was unable to pull up and collided with a fence separating the road and airport.
But investigators said the runway lighting system was working properly and investigators believe Thompson's error was a contributing factor into the runway lights not operating.
Thompson had minor injuries in Monday's crash.
A woman living in the Del Webb community called police to report a low-flying aircraft and ensuing crashing sound about 11:22 p.m.
Copyright 2013 CBS 5 (KPHO Broadcasting Corporation). All rights reserved.