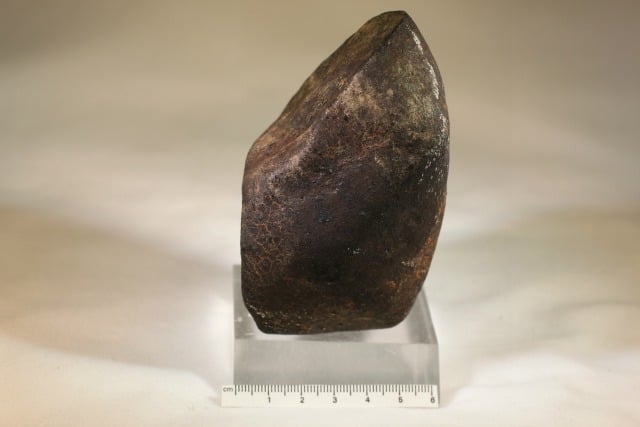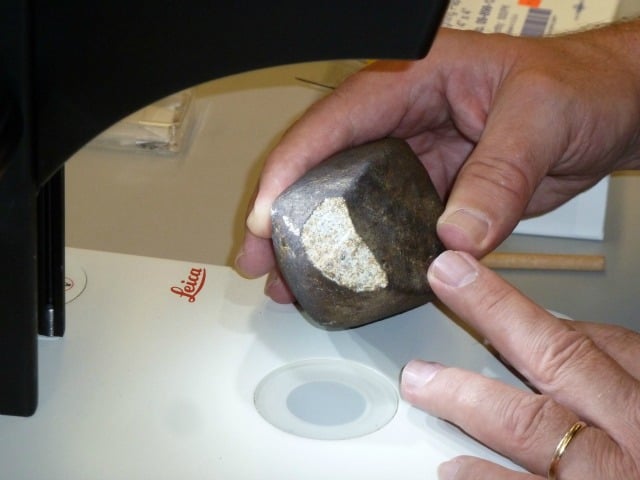 WATERBURY, CT (WFSB) -
For the second time in a month, a meteorite has landed in a Connecticut community.

Yale Peabody Museum officials said a Waterbury homeowner contacted them after finding the meteorite on his lawn.
Officials confirmed the discovery, and Dr. Stefan Nicolescu said it is highly likely that the meteorite is related to the one that crashed into a Wolcott home 19 days ago.

He said he hopes to perform additional tests to confirm the find.

The meteorite is about 1.6 pounds and has a similar shape and size to an avocado.
Connecticut has a history of buildings being struck by meteorites. Two homes were struck in Wethersfield in 1971 and 1982.
Copyright 2013 WFSB (Meredith Corporation). All rights reserved.