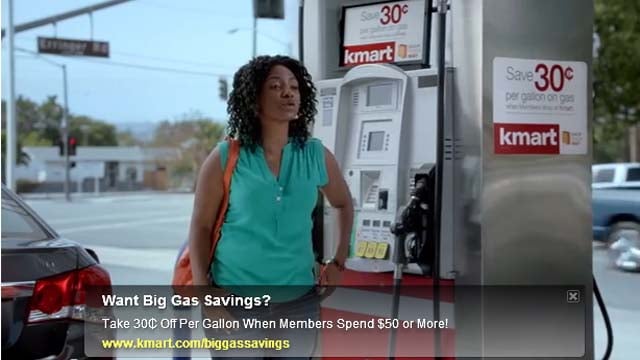 YouTube Kmart Account
ATLANTA (CBS46) -
Remember Kmart's "ship my pants" ad?
Well, Kmart isn't finished with controversial ads.
The company launched its latest video about big gas savings on Thursday.
It even features the same family from the ship my pants video.
Kmart made the video ad to let customers know they are offered 30 cents off per gallon when members spend $50 or more.
Copyright 2013 WGCL-TV (Meredith Corporation). All rights reserved.