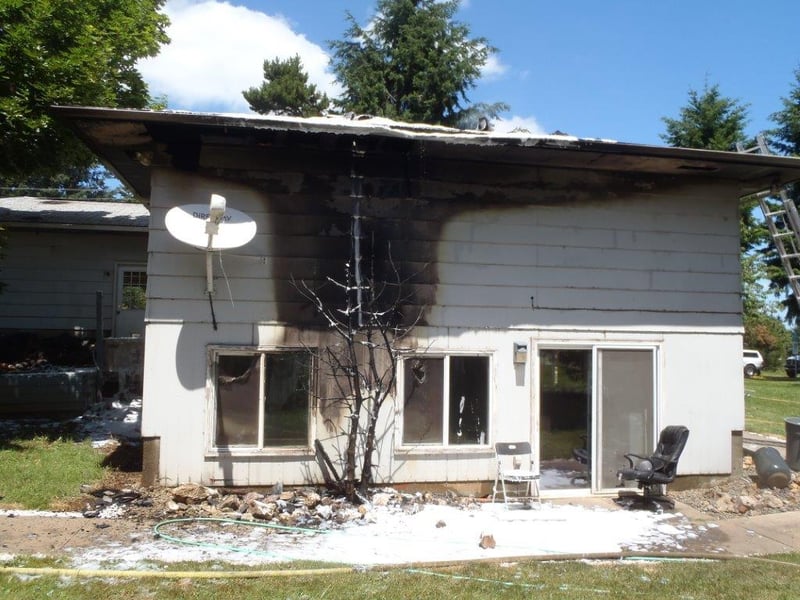 Photo: Tualatin Valley Fire and Rescue
WILSONVILLE, OR (KPTV) -
A Wilsonville man using a propane torch to kill weeds accidentally set his house on fire Sunday afternoon.

Fire crews found flames climbing an exterior wall of the home and extending into the attic at 12020 SW Tooze Road.

Firefighters searched the home and rescued the family dog; everyone else was able to evacuate.

The homeowner came in contact with a pine tree while using the propane torch which caused the fire.

He reported that he did wet the tree down before working around it but the tree ignited anyway.

The fire caused significant damage to the roof structure and water and smoke damaged the inside.

There's no estimate on how much the damage will cost.
Copyright 2013 KPTV-KPDX Broadcasting Corporation. All rights reserved.