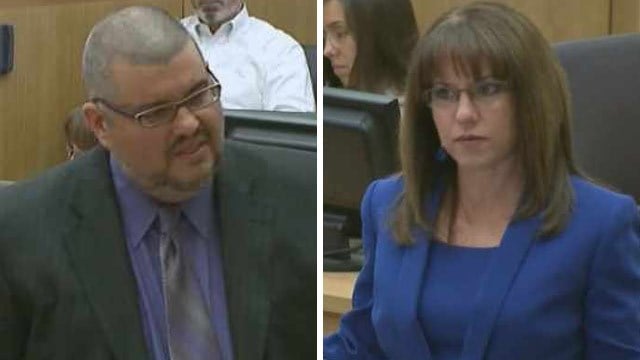 Attorneys Kirk Nurmi, left, and Jennifer Wilmott have filed a motion to postpone the penalty phase of Jodi Arias' murder trial until January.
PHOENIX (CBS5) -
The attorneys for Jodi Arias are requesting the penalty phase of her murder trial be postponed from July 18 to January to allow for witnesses to be called and because of the travel schedules of her attorneys.
Attorneys Kirk Nurmi and Jennifer Wilmott in a motion filed Wednesday said Arias could not present a full mitigation case. They contend a witness, Patricia Womack, was afraid to return to Arizona to testify during the penalty phase because she received death threats. [Click here to read the full motion]
Alice LaViolette, a domestic violence expert and key defense witness during the trial, also received threats, so the defense decided not to present any witnesses during the penalty phase, the motion stated.
The Arias camp now wants to try again to call witnesses and needs time to prepare, the motion stated.
Arias was convicted May 8 of first-degree murder in the death of her former boyfriend, Travis Alexander. She initially denied killer her ex-lover, but later confessed to killing him in self-defense.
The jury could not reach a unanimous verdict in the penalty phase and Judge Sherry Stephens declared a mistrial May 23 and scheduled a new trial in the penalty phase for July 18.
The motion also mentions Nurmi's and Wilmott's travel schedules and upcoming cases.
Copyright 2013 CBS 5 (KPHO Broadcasting Corporation). All rights reserved.