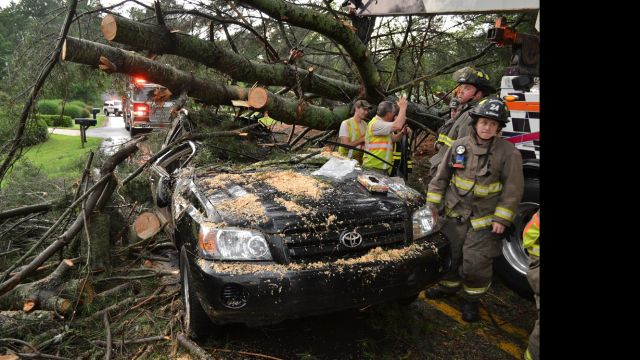 CHEROKEE COUNTY, GA (CBS46) -
At least two people had to be rescued after trees fell on top of their cars during Thursday night's storms.
Tim Cavender, a spokesman for the Cherokee County Fire Department, said there may be more people who had trees fall on their cars during the night.
Cavender said none of the trapped victims suffered life-threatening injuries. He recommends that Cherokee County drivers stay off of roads until power is restored to street lights and traffic lights, and until crews can have enough time to clean up tree limbs.
Copyright 2013 WGCL-TV (Meredith Corporation). All rights reserved.