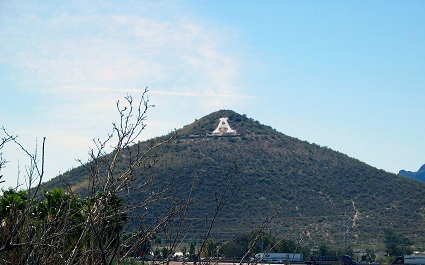 (Source: www.vizantgroup.com)
TUCSON, AZ (AP) -
A national group dedicated to keeping church and state separate is pressuring Tucson to remove a two-decades-old religious shrine from "A" Mountain.

The Arizona Daily Star reports that Freedom From Religion Foundation sent a letter last week to City Manager Richard Miranda asking the city remove or relocate to private property the Our Lady of Guadalupe shrine from a small grotto on the southeast slope of the mountain.

But city officials say the shrine isn't hurting anyone and they're not inclined to take it down anytime soon.

The shrine dates to 1993, when a former Pima County jail inmate created it as thanks for an answer to one of his prayers.

The inmate, Pancho Murrietta, was released from confinement after police located a witness who confirmed Murrietta was innocent.
Copyright 2013 Associated Press. All rights reserved.