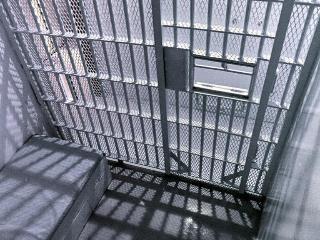 SCRANTON, PA (AP) -
Authorities say a federal prison inmate has been indicted in the stabbing death of a guard at a northeastern Pennsylvania prison earlier this year.
Prosecutors say a federal grand jury in Scranton returned an indictment Tuesday charging 36-year-old Jessie Con-Ui with first-degree murder in the Feb, 25 slaying of corrections officer Eric Williams.
Authorities allege that Con-Ui struck Williams repeatedly with a sharpened weapon in a premeditated attack at the Canaan Federal Correction Complex in Waymart.
Con-Ui was serving a drug-trafficking sentence and also faces life in a 2002 Arizona murder. Officials say he could face the death penalty in the guard's murder.
Con-Ui has since been moved to the federal Supermax prison in Colorado. An attorney appointed to represent him did not immediately return a call seeking comment Tuesday.
Copyright 2013 Associated Press. All rights reserved.