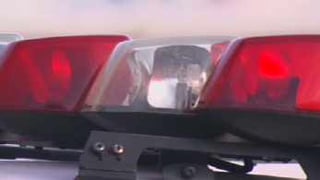 PEORIA, AZ (CBS5) -
A man who police believe robbed two grocery store pharmacies in Peoria this month is on the loose, and officers need help finding him.
The suspect is also linked to robberies in Phoenix.
The most recent robbery happened Sunday just after 4 p.m. at a store on the 6800 block of West Peoria Avenue. The man approached the pharmacy counter wearing a medical mask and demanded Oxycodone from an employee, officers said.
Pharmacists believed he was armed. Once he got the medication, he fled the store heading west.
Detectives said they believe the same suspect went into a grocery store in the 12000 block of North 83rd Avenue on June 12 just before 1 p.m. and committed the same crime.
However, in that case, witnesses said they saw the suspect leaving in a black Chevy pickup truck, possibly extended cab.
Police said the suspect appeared to be black, and in his mid 20s. He is about 5'10" tall with a fit build. He was last seen wearing a baseball cap, and has a unique walk. Police have no additional description to go by.
People with any information about the crimes or the suspect, are asked to call the Peoria police tipline.
Copyright 2013 CBS 5 (KPHO Broadcasting Corporation). All rights reserved.