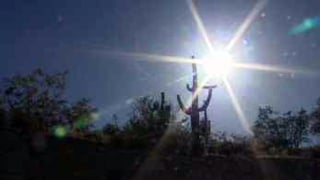 Ozone high pollution advisory in effect for Friday. (Source: CBS 5 News)
PHOENIX (CBS5) -
Phoenix-area residents face an ozone high pollution advisory for Friday as the Valley preps for possibly the hottest weather in several years.
The Arizona Department of Environmental Quality said sunshine, light winds and temperatures of 116 to 118 degrees will create ideal conditions to create ground ozone.
Smoke moving eastward from a large fire in southern New Mexico could cause more ozone formation in the Valley.
"Since conditions are ideal for ozone production, we're recommending that people take extra precautions to protect their health," said ADEQ Air Quality Division Director Eric Massey.
ADEQ recommends that children and adults with respiratory problems avoid outdoor activities on Friday and suggests the general public limit outdoor activity throughout the day.
The Maricopa County Air Quality Department will enforce its mandatory "No Burn Day" restrictions on Friday. This restriction includes individuals and businesses that have burn permits for open burning.
Copyright 2013 CBS 5 (KPHO Broadcasting Corporation). All rights reserved.