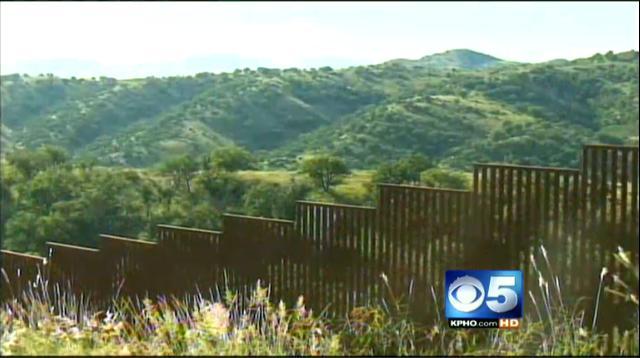 (Source: CBS 5 News)
NOGALES, AZ (AP) -
An incomplete drug smuggling tunnel has been found near the Arizona-Mexico border during an inspection of Nogales' main storm drain system.
U.S. Immigration and Customs Enforcement officials say the tunnel was discovered Tuesday while the drain running under Grand Avenue was being inspected.
Authorities found a concrete access panel embedded in the storm drain floor.
They removed the panel and found a tunnel containing tools, a core drill and forced air ventilation.
ICE investigators believe the tunnel was in the final stages of construction.
It was about 160 feet long and 2 feet wide by 3 feet tall. All but 7 feet of the tunnel is on the Arizona side of the border.
Federal authorities have shut down six cross-border smuggling tunnels in the Nogales area in fiscal year 2013.
Copyright 2013 Associated Press. All rights reserved.