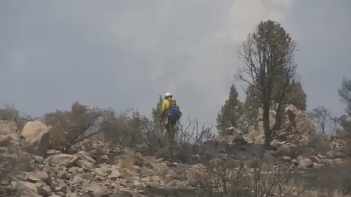 (Source: CBS 5 News)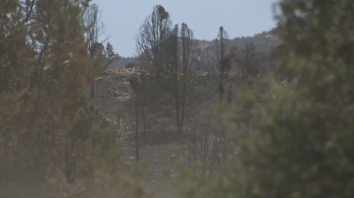 (Source: CBS 5 News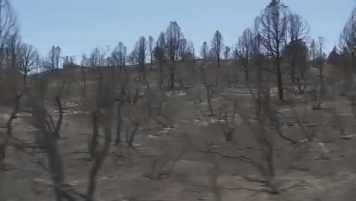 (Source: CBS 5 News
YARNELL, AZ (CBS5) -
On the first tour of some of the destruction near Yarnell, you get an idea of how firefighters are balancing the emotions of losing 19 of their own, while also working to put out the blaze.

"I feel like you know, we're winning," said firefighter Todd Pederson, who is in Arizona from Idaho.

That win against the fire, is a way for these brave men and women to honor their 19 lost brothers.
"It's tough on everybody. You know incidents like this happen to us occasionally, and it's always tough for everybody," said Pederson.

Even though getting these flames out is priority number one, when losing so many friends in such a tragic accident, priority two is simply opening up about it.

"There is a lot of talk among the firefighters. That's one of the methods of dealing with it. To process it and move forward. It's nice to have the opportunity to stop, and reflect on what's occurring, and it feels that there is more impact that way," explained Pederson.

It also helps that these first responders were able to save many homes. A ranch seen on the tour has become a base of sorts for first responders.

"So we burnt this road off. That created an even wider buffer between the house and the fire," said firefighter Ben Plumb.

Another house was painted red from slurry. It's a small price to pay instead of it being gray as ash, and it's a tiny win for the firefighters who lost so much over the past five days.

"From my observations, it seems that everyone is coping very well. We're all just trying to stay focused. Definitely staying focused and doing the job. Want to get the job done right," said Plumb.
Copyright 2013
CBS5
(KPHO Broadcasting Corporation). All rights reserved.