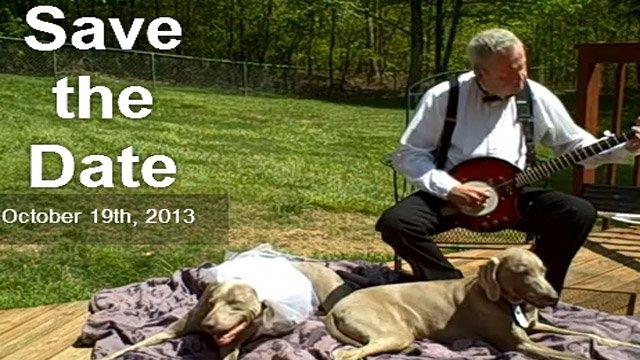 GWINNETT COUNTY, GA (CBS46) -
A father from Gwinnett County started a YouTube campaign in hopes he can convince his daughter to let him play the banjo at her wedding ceremony.
Zane Brock wants to play the Bridal Chorus by Wagner on the banjo as he walks his daughter Mallory down the aisle.
According to Brock, Mallory feels the banjo performance would be too provincial for her sophisticated affair at the Big Canoe.
Brock decided to take the matter into his own hands, he posted a video in hopes it will go viral. He dressed up his dogs in wedding attire and played the song for YouTube viewers.
Brock is hoping the public can help sway her decision by liking the video.
Brock told CBS Atlanta News that he recently retired from 30 years of teaching art in the Gwinnett County School system.
Mallory's wedding is set for Oct. 19, 2013. Do you think she should let her father play? Let us know on Facebook or on Twitter.
Copyright 2013 WGCL-TV (Meredith Corporation). All rights reserved.