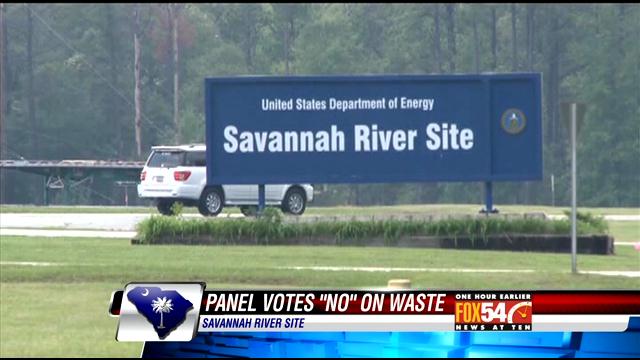 "And let me make clear, my position is bring it here," said I. Lehr Brisbin, an environmental researcher.

He is talking about a federal committee's proposal to bring spent nuclear fuel to the Savannah River Site, a proposal officially shot down this morning by a citizen advisory panel.

"It was a tough decision, and there was lots of folks on both sides of the issue, but I think they did what's best for SRS," said advocate Courtney Hanson.

She agrees with the decision, a 17 to 6 vote that brought dozens of concerned citizens to several meetings. In the end, she feels the board sided with the people.

"The community doesn't consent to this waste, and the CAB really stepped up and heard the community's concerns today," said Hanson.

But Brisbin wishes the outcome had been different.

"I am absolutely convinced that while there's a lot of good, responsible storage of radioactive waste out there, there's none better than here," he added.

The proposal was the result of the cancellation of a federal project in Nevada, leaving 75,000 tons of spent nuclear fuel nationwide in limbo. But the likelihood of it coming to South Carolina now is minimal.

"Nuclear waste is dangerous, and the area is handling the waste we have now, and we don't really need anymore," said Hanson.

"You always hear the phrase, 'please not in my backyard.' And my phrase is, yes: 'here in my backyard, please,' because it's safer," said Brisbin.