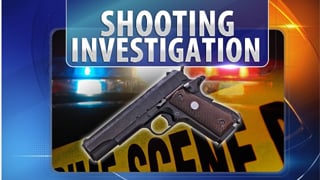 GLOBE, AZ (CBS5) -
A 42-year-old Gila County man is in custody after sheriff's deputies found the body of a woman inside a home who had been shot to death late Friday night.
Scott Laman was booked into jail on charges of aggravated assault with a deadly weapon, second-degree murder, misconduct involving weapons and unlawful flight.
A caller in a home on Six Shooter Canyon Road called deputies at about 11:50 p.m. to report a suspicious vehicle in the area.
The vehicle left the scene and returned a short time later, deputies said.
Shots were fired and the suspect fled the scene. Deputies later discovered one of the rounds struck and killed a 60-year-old woman inside the home.
Deputies said they located Laman traveling north on Six Shooter Canyon Road and followed him onto Ice House Canyon Road.
Laman pulled into a residential area and fled on foot, sheriff's investigators said. When deputies caught up with him, Laman resisted arrest. He was injured during the scuffle.
Laman was taken to a Valley Hospital for treatment for injuries.
The investigation remains ongoing.
Copyright 2013 CBS 5 (KPHO Broadcasting Corporation). All rights reserved.