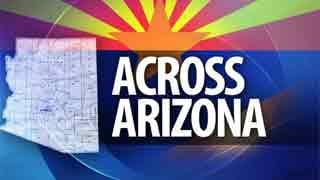 CBS 5 News
KINGMAN, AZ (AP) -
An ex-convict whose mother kicked him out of her home has been convicted of killing a woman for her car so he could leave town.
A Mohave County Superior Court jury in Kingman convicted 51-year-old Michael Edwin Dobson of second-degree murder in the 2011 killing of Ruby Caldwell. She was beaten and strangled and her throat was slit.
The Kingman Daily Miner reports that Dobson faces between 10 and 25 years in prison when sentenced Nov. 8.
Dobson had met Caldwell through his mother after he was released from prison in 2009 after serving time on drug convictions. He previously was in prison on convictions for rape and attempted murder.
Dobson did not attend his trial, saying he was afraid he might try to escape or assault someone.
Copyright 2013 Associated Press. All rights reserved.