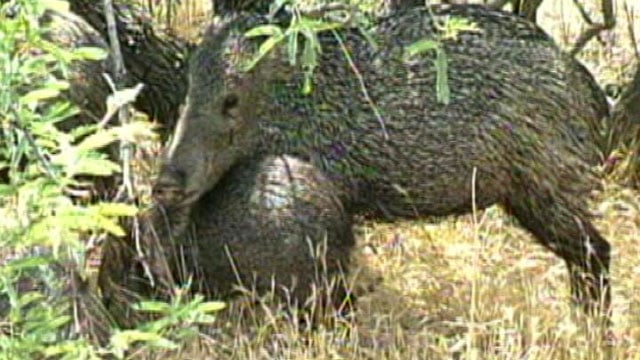 TUCSON, AZ (AP) -
The state Game and Fish Department is investigating the killing of 10 javelinas whose remains were found near the section of Saguaro National Park on Tucson's east side.
The javelinas' remains were found in the area of Old Spanish Trail and Irvington Road on Thursday after apparently being left overnight.
Game and Fish spokesman Mark Hart says investigators couldn't immediately tell whether the animals were shot because their meat was taken.
On Friday, Game and Fish officials say the department's Operation Game Thief program is offering a reward of up to $5,000 for information leading to an arrest in connection with the javelina killings.
Copyright 2013 Associated Press. All rights reserved.