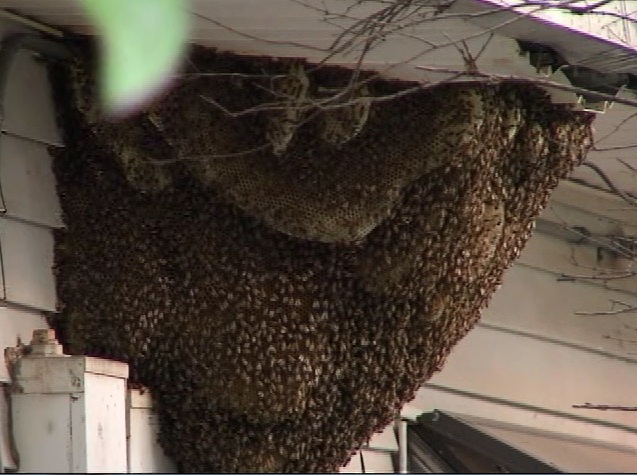 LAWTON, OK (WFSB) -
A massive bee hive in one Oklahoma neighborhood has neighbors buzzing, and they want it gone.
Residents in Lawton, OK, said the hive serves as home to thousands of bees, and they are concerned for children who play nearby.
The hive has been growing for the past few years but became an issue when it got extremely large recently.
Neighbors said they hoped the town will step in and make sure the hive is removed.
Copyright 2013 WFSB (Meredith Corporation). All rights reserved.