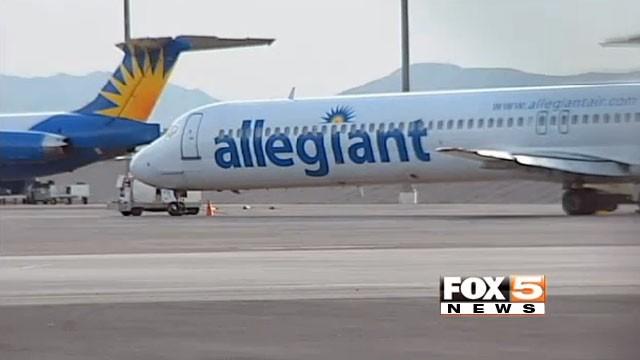 According to court documents, the Oregon couple was seen engaging in sex acts by other passengers while on a Las Vegas-bound flight. (FOX5 FILE)
LAS VEGAS (FOX5) -
An Oregon couple pleaded guilty to disorderly conduct tied to sexual acts the man and woman performed on board a flight to Las Vegas.
The U.S. Attorney's Office of the District of Nevada confirmed the guilty pleas for Christopher Martin, 44, and Jessica Stroble, 33, both of Medford, OR, in federal court. A judge levied a fine of $250 to each person.
The man and woman entered their pleas through their counsel.
According to court documents, the two were seen by other passengers engaging in apparent sexual acts while in their seats on Allegiant Airlines Flight 557 on June 21.
The documents said Martin exposed himself and engaged in acts with Stroble despite being warned by flight attendants.
The couple was initially charged with committing lewd, indecent and obscene acts on an airplane. The case was prosecuted in federal court.
Copyright 2013 KVVU (KVVU Broadcasting Corporation). All rights reserved.