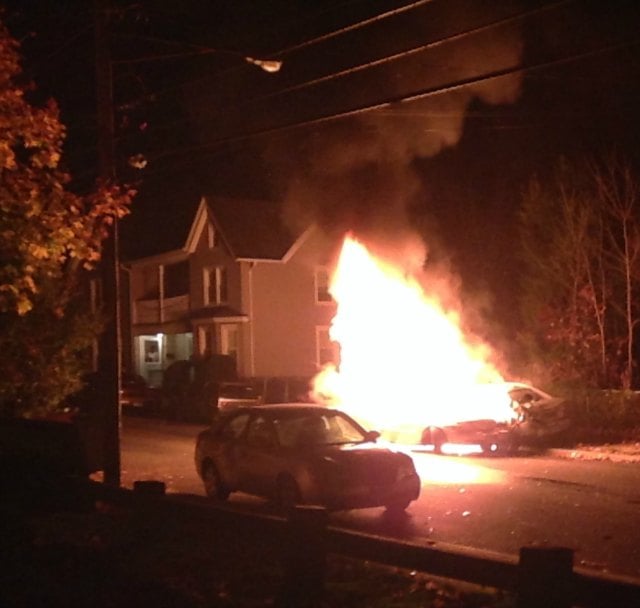 MERIDEN, CT (WFSB) -
Police in Meriden are investigating a fatal car accident that occurred late Friday night.
According to police, officers were dispatched to the area near 196 Crown Street after receiving calls that a vehicle had struck several parked cars.
As officers were responding, callers said one of the cars had burst into flames. The Meriden Fire Department responded and informed police officers there was a body in one of the vehicles.
Police said their investigation revealed a 2000 Lincoln was traveling south on Crown Street when it struck three parked cars on the left side of the road. The car then traveled to the right side of the road and struck two more parked cars before bursting into flames.
Witnesses told police they saw a passenger run from the car and officers used a canine to attempt a track of person. POlcie could not find the passenger.
The driver of the car was found dead and police said the Medical Examiner will have to use dental records to identify the person.
The accident is currently under investigation; anyone with information is urged to call police at 203-630-6201.
Copyright 2013 WFSB (Meredith Corporation). All rightsreserved.