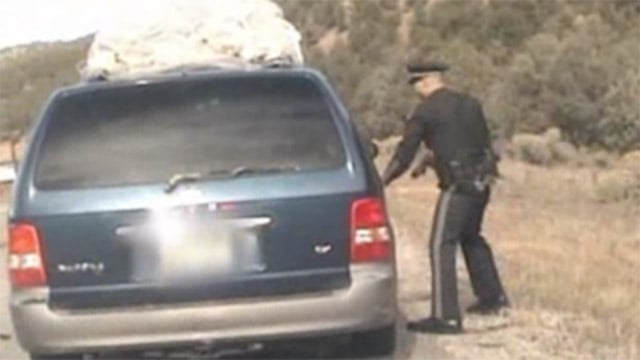 Newly released police dashboard camera video shows how a traffic stop led to police firing at a minivan full of children.
Orianna Ferrell who was driving a minivan and her 14-year-old son are now facing charges in New Mexico.

Ferrell and a state police officer were arguing over a ticket just south of Taos.
When the officer walked away, Ferrell drove off and the officer had to pull her over again, according to reports.
In the video, the officer asked Ferrell to get out several times before reaching into the minivan to try and pull her out.
Children can be heard yelling for the officer to leave their mom alone.

Ferrell's 14-year-old son got out of the minivan and started walking towards the officer, but backed away when the officer pulled out his Taser. The teen got back in the van while the officer continued his struggle to get Ferrell out of the minivan.
When the minivan drove off another officer fired what appears to be three shots. The state police officers involved are now under investigation.
Copyright 2013 WGCL-TV (Meredith Corporation). All rights reserved. CNN contributed to this report.