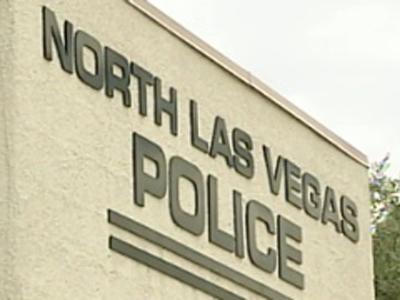 NORTH LAS VEGAS, NV (FOX5) -
Police say a North Las Vegas man is dead following a shooting Saturday evening.
The North Las Vegas Police Department received 911 reports of gunfire in an apartment at E. Cheyenne Road, near Cheyenne Road and Pecos, just after 7 p.m.
When officers arrived, they found a 33-year-old man suffering multiple gunshot wounds. Medical arrived and pronounced him dead at the scene.
Officials say witnesses reported there was an exchange of gunfire before two men fled the apartment. Both suspects are still at-large and suspect descriptions are not being released at this time.
This is the seventh murder in North Las Vegas in 2013. The coroner's office will release official identification following notification of the victim's family.
Anyone with additional information regarding this case is urged to call the North Las Vegas Police Department or Crime Stoppers.
Copyright 2013 KVVU (KVVU Broadcasting Corporation). All rights reserved.