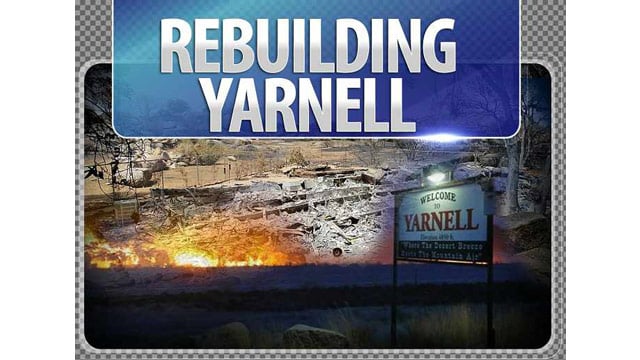 YARNELL, AZ (CBS5/AP) -
Yarnell's water system is getting a $225,000 donation of pipe for restoration and repair work in the wake of the wildfire that devastated the Yavapai County community last summer.
A construction and transportation group called We Build Arizona said it is donating four tractor-trailer loads of pipe to reconstruct the water system serving more than 600 households.
According to We Build Arizona, the group's members also are donating services that include installation of the pipe.
We Build Arizona said it's the first phase of a project that could take up to two years to complete.
The Yarnell Water Improvement Association will hold a groundbreaking ceremony for the project on Thursday.
The Yarnell Hill fire destroyed more than 100 homes in Yarnell. The toll also included the deaths of 19 Prescott firefighters who perished when the fire overtook their hastily established position in a canyon in the vicinity of Yarnell.
If you'd like to make a donation, you can do so through the Yarnell Hill Recovery Group at yarnellhillrecoverygroup.org.
Copyright 2013 CBS 5 (KPHO Broadcasting Corporation). All rights reserved. The Associated Press contributed to this report.