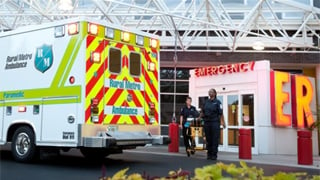 SCOTTSDALE, AZ (CBS5) -
Rural/Metro Corp. announced on Tuesday that it has emerged from Chapter 11 bankruptcy.
The U.S. Bankruptcy Court for the District of Delaware confirmed the company's reorganization plan.
Through its financial restructuring, a Rural/Metro spokesperson said it has reduced its financial indebtedness by approximately 50 percent.
President and chief executive officer of Rural/Metro Scott A. Bartos said the transaction completes the company's formal restructuring process.
Under the plan, Rural/Metro's bondholders will provide the company with a new equity capital infusion of $135 million to help position the company for renewed growth.
Rural/Metro is a national provider of private ambulance and fire protection services in 21 states and nearly 700 communities.
Copyright 2013 CBS 5 (KPHO Broadcasting Corporation). All rights reserved.