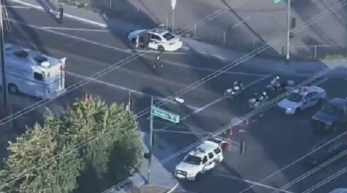 © CBS 5 News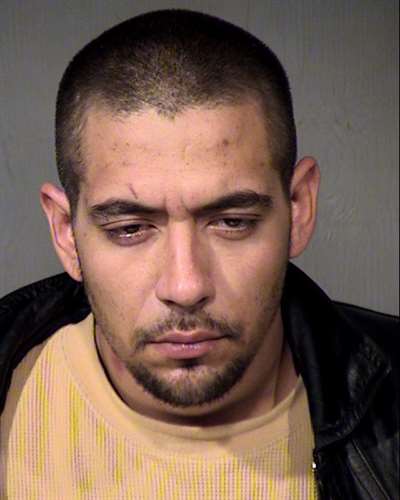 John William Murphy, 27
PHOENIX (CBS5) -
Authorities say they've arrested a man accused of shooting at an off-duty Maricopa County sheriff's deputy and the deputy's family member.
Phoenix police said Friday that John William Murphy, 27, was arrested on two counts of aggravated assault, one count of drive-by shooting and one count of unlawful discharge of a weapon. He was originally arrested for prohibited possession of weapons.
Phoenix police spokesman Tommy Thompson said the deputy, who had just finished his shift about 7 a.m. Tuesday, and his uncle, who went on a ride-along with him, were returning to a family member's home in the area of 3700 W. St. Johns, when they saw a white Chevrolet pickup truck parked facing the wrong direction in front of the house.
When the deputy drove by the vehicle to try to see who was inside, the truck took off. The 32-year-old deputy and his 51-year-old uncle followed the vehicle.
Thompson said at one point the truck was out of sight behind a church and then began following the victims. The truck passed their vehicle in the area of 3600 West Behrend Drive and fired out the passenger's window at the victims.
The bullet shattered the driver's side window and police believe the bullet hit the driver after going through the window.
The deputy was taken to the hospital, treated and released. His uncle was not hurt.
Copyright 2014 CBS 5 (KPHO Broadcasting Corporation). All rights reserved.