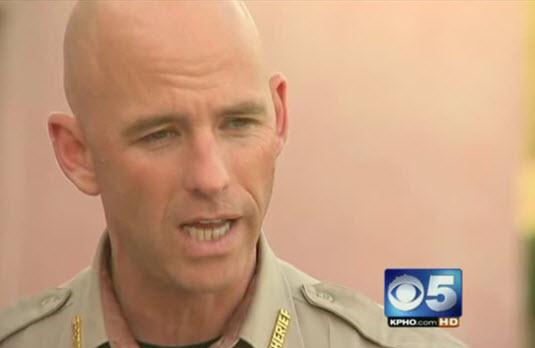 FLORENCE, AZ (AP) -
Pinal County authorities say they have safety concerns about one of the most traveled roadways from San Tan Valley to the Phoenix metropolitan area.
County Sheriff Paul Babeu, County Attorney Lando Voyles and two state lawmakers held a news conference Thursday on Ironwood Road in San Tan Valley.
Babeu says there's been up to 95 car accidents in the past four years on that section of roadway including three fatal rollovers.
Legislators spoke about their efforts to restore Highway User Revenue Fund funding to local government in order to make necessary road and safety improvements.
They say Pinal County currently is underfunded $1.3 million annually in HURF funding.
Voyles says that stretch of roadway never was designed for heavy traffic volume and there are no barriers to stop head-on collisions.
Copyright 2014 Associated Press. All rights reserved.