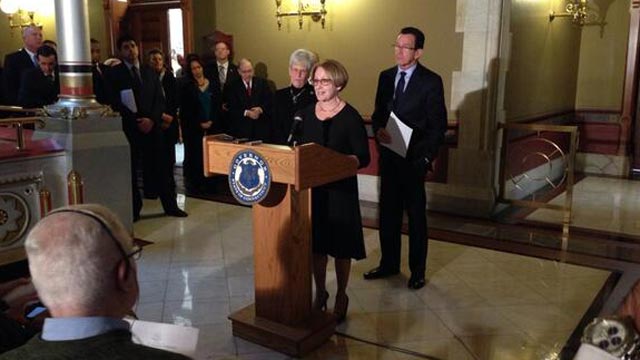 Photo: Gov. Malloy's Twitter account
HARTFORD, CT (WFSB) -
Gov. Dannel Malloy announced Monday that he has appointed a new commissioner of the Department of Emergency Services and Public Protection.
Malloy appointed Dr. Dora Schriro, who currently serves as New York City's Commissioner of Correction.
She will replace outgoing Commissioner Reuben Bradford, who is retiring Feb. 1

Copyright 2014 WFSB (Meredith Corporation). All rights reserved.