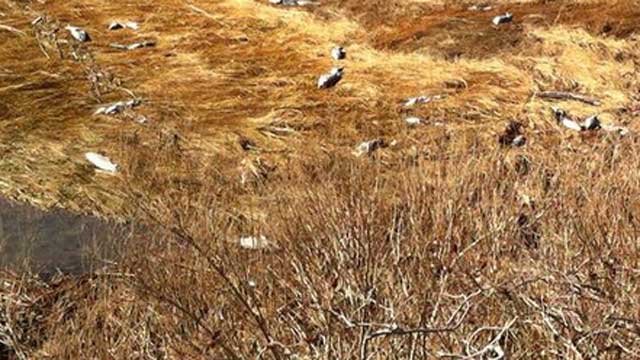 Thousands of striped bass have turned up dead in Old Lyme because of a deep freeze.
OLD LYME, CT (WFSB) -
Thousands of fish have turned up dead in Old Lyme and environmental officials believe it was a natural occurrence.
Striped bass lined the banks and the marsh near the Black Hall River Friday, two weeks after the state experienced a deep freeze.
"Thousands," said neighbor Fred Schavoir. "Birds were all over them. But since I didn't know what killed them I didn't want to eat any of them."
Officials from the Department of Energy and Environmental Protection said it was the result of a cold shock.
"Striped bass exposed to sudden change in temperature," explained Dave Simpson, Director of DEEP Fisheries. "What we had a couple of weeks ago during that cold snap in very shallow water, simply they had no place to retreat to."
Simpson said at the time the tide was astronomically high and as it receded to a very low tide, the freeze hit. He said the fish could not swim out to deeper water and were trapped.
"There have been a lot of birds taking advantage of the situation," Simpson said. "Lots and lots of seagulls, even bald eagles and raccoons."
He said the remaining fish not eaten will be left to decay.
Copyright 2014 WFSB (Meredith Corporation). All rights reserved.