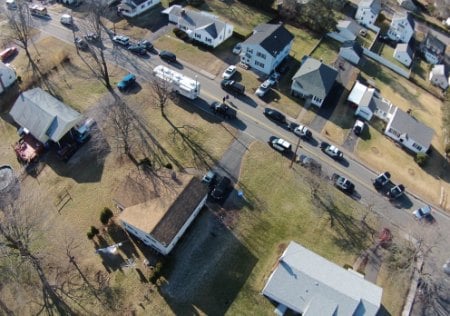 MANCHESTER, CT (WFSB) -
The standoff at Keeney Street in Manchester has ended after an emotionally disturbed woman barricaded herself in a house on that street.
Police responded to 401 Bidwell St., which is on the corner of Keeney and Bidwell Street, after the woman's parents told them she was acting out of sorts and she appeared to be despondent.
When officers arrived to check on the woman, they found her suffering from injuries in her backyard. According to officers, the woman had blood stains on her clothing. As officers approached, she told them she had weapons in the house and would harm them.
Police then surrounded the house and called in mutual aid from Glastonbury and Vernon along with a SWAT team.
The Capital Regional Emergency Services team was called in to help communicate with the woman, which helped end the standoff. Shortly before 2 p.m. the standoff ended and the woman was transported to a local hospital to be evaluated and treated for her injuries.
Copyright 2014 WFSB (Meredith Corporation). All rights reserved.