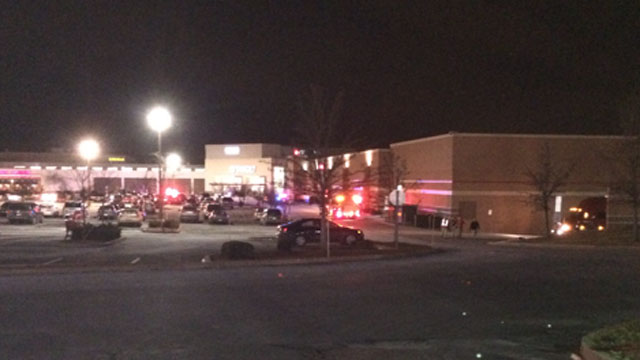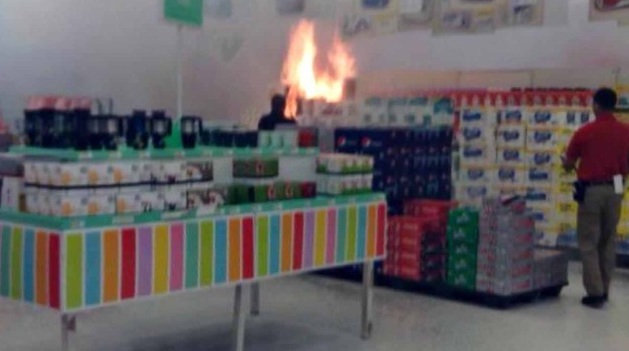 Picture of fire inside the Target store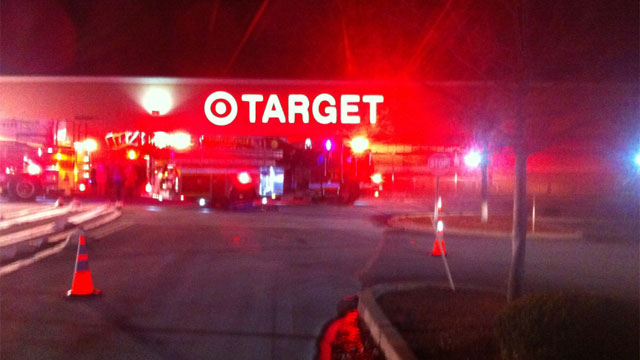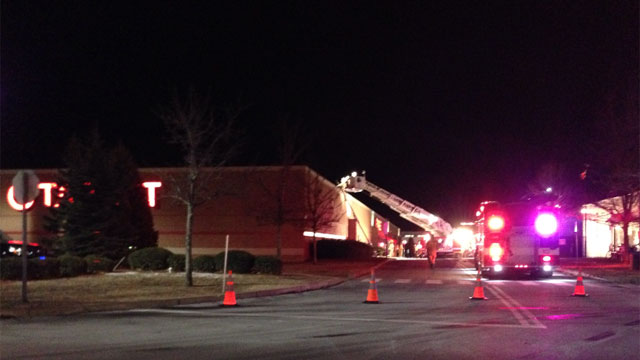 ENFIELD, CT (WFSB) -
A fire at a Target store in Enfield Monday night has been ruled arson, according to fire officials.
Police said they poured over surveillance pictures in hopes of tracking down a suspect. The store remained a crime scene Tuesday night.

Hundreds of people were evacuated from the Enfield Square Mall after police said flames broke out in the seasonal goods aisle.
Photos from eyewitnesses showed what appeared to be bathroom tissue on fire.
Officials said sprinkler systems stopped the blaze from spreading, but paper products the flames consumed left the store extremely smokey.
The Panera Bread restaurant next store only sold soup and salad Tuesday because of health worries. Fire officials said the concern was over possible food contamination.

Investigators said they've been combing through security photos and tape.
They said there have been some similar recent arson cases at other department stores across the country. However, they have not said if this one is connected.
Anyone with information on who may have started this fire is asked to call the Enfield Police Department.

Copyright 2014 WFSB (Meredith Corporation). All rights reserved.