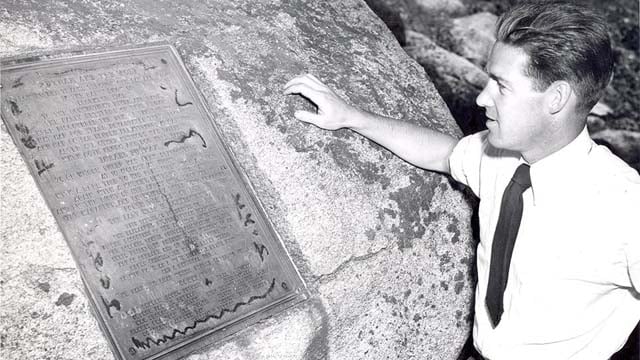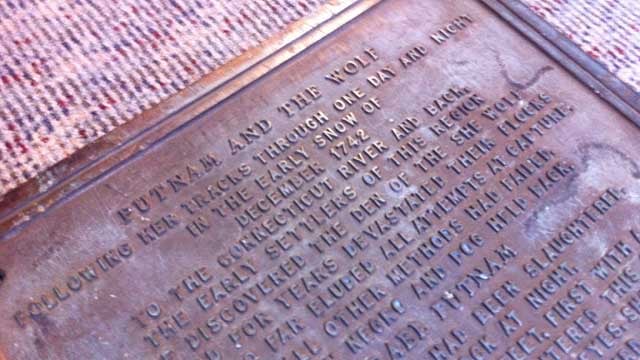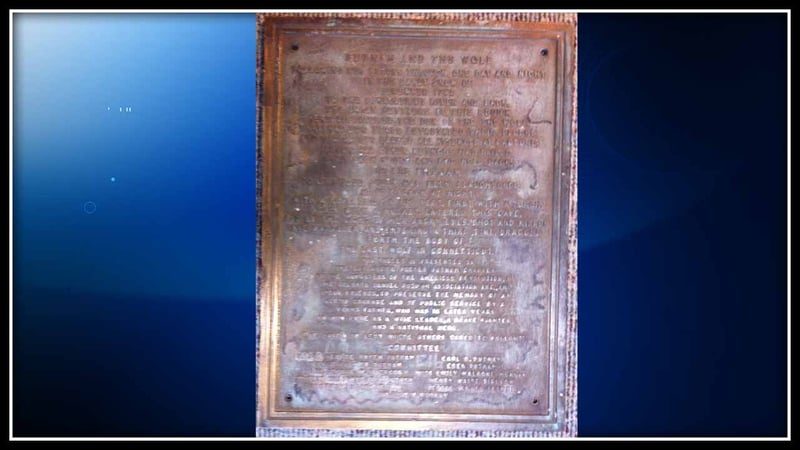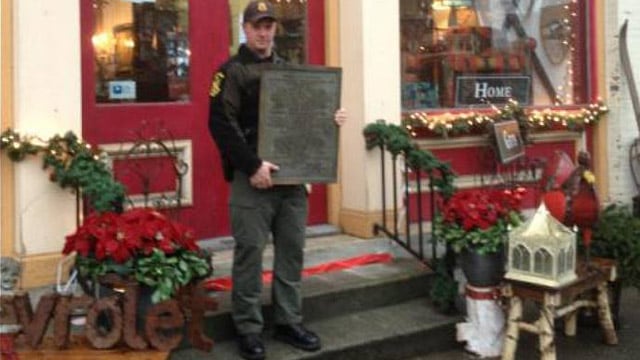 Pomfret Revolutionary War plaque recovered in Nov. after being discovered on eBay.
POMFRET,CT (WFSB) -
A historic bronze plaque stolen from a state park in Promfret nearly 50 years ago was recently discovered for sale on the website eBay, according to state officials.

The plaque, which depicts the exploits of Revolutionary War Gen. Israel Putnam, was embedded in a rock face inside the Wolf Den section of what is now the Mashamoquet Brook State Park. It was a gift from the Elizabeth Porter Putnam Chapter of the Daughters of the American Revolution in 1920.

The Department of Energy and Environmental Protection said it disappeared around 1967 and its theft had been a mystery until last fall.
On Nov. 26, former Mashamoquet Supervisor John Folsom said he received a tip that the plaque was for sale on the internet for $950.

Folsom alerted State Park Director Tom Tyler, who informed the DEEP's director of law enforcement.
DEEP said there was little doubt when archived photos were compared with that of the pictures on eBay. It said the plaque's distinctive casting marks were identical.
The eBay account's digital signatures were traced and the piece of history was recovered in northern New England. DEEP would not specify where.
The plaque was being kept at the state park offices in Hartford, officials said. It was being fitted for a new, yet-to-be-announced exhibition location that would be safer from thieves.

Copyright 2014 WFSB (Meredith Corporation). All rights reserved.