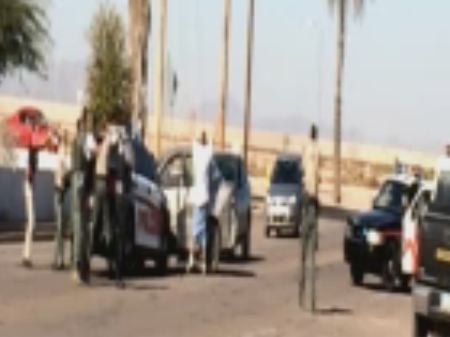 ELOY, AZ (CBS5) -
An incident report released by Eloy Police details the pursuit and final confrontation with an accused car thief. But the report leaves out a critical part of the final seconds of the suspect's life.
Cell phone video shot by witnesses shows the suspect, Manuel Longoria, put his hands in the air about one second before a Pinal County Sheriff's Deputy fired two shots that killed him.
Whether Longoria was attempting to surrender is unknown, but none of the Eloy police officers who submitted statements indicated Longoria put his hands up before he was shot.
Longoria led police and sheriff's deputies on an hours-long pursuit through Casa Grande and Eloy on Jan. 14, refusing to pull over. The vehicle he was driving was reported stolen, but it was Longoria's sister who owned it.
The Eloy police report also indicates that an Eloy sergeant at the scene of the final confrontation with Longoria ordered her officers to use "less lethal" bean bag rounds on the suspect. Seconds later, a Pinal County deputy fired the fatal shots.
The Pinal County Sheriff's Department is investigating the shooting.
Copyright 2014 CBS 5 (KPHO Broadcasting Corporation). All rights reserved.