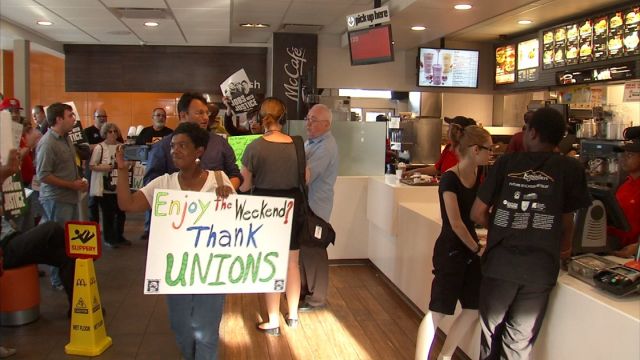 ATLANTA (CBS46) -
Fast food workers and supporters hit the streets in Atlanta Thursday against what they call a corrupt system.
Before Atlanta police broke up their demonstration inside a McDonald's on Moreland Avenue, protesters marched into the restaurant holding signs that read: Fair Wage, It's Good Business.
One protester even used a bullhorn to voice her concerns with a Ronald McDonald look-a-like in the crowd.
Fast food employees are fighting for better wages. They accuse managers of stealing their money by forcing them to work off the clock and not paying them overtime.
Copyright 2014 WGCL-TV (Meredith Corporation). All rights reserved.