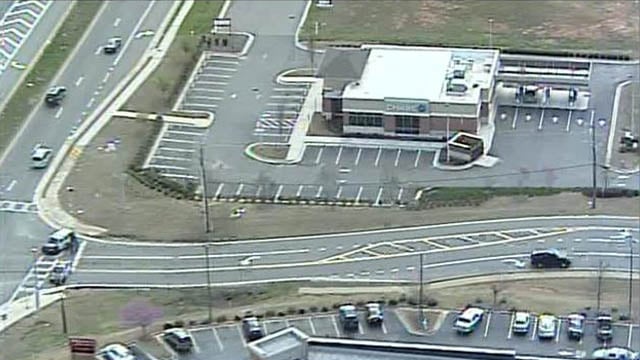 FORSYTH COUNTY, GA (CBS46) -
A bank in Forsyth County was evacuated after a reported explosive device was left behind by bank robber.
The Chase bank at 1710 Buford Hwy. was robbed around 11:15 a.m. Wednesday.

According to Sheriff Duane K. Piper, the man gave the teller a note in the drive-thru lane saying there was an explosive device attached to the note.
The teller gave the man an undisclosed amount of cash and he drove away in a black 4-door 2012 or 2013 Hyundai Genesis.
The Georgia Bureau of Investigation Bomb Disposal Unit arrived and detonated the device. The device turned out to be a non-explosive item.
According to investigators, the incident has similarities to recent Gwinnett County bank robberies.
CBS46.com will have more information as it becomes available.
Copyright 2014 WGCL-TV (Meredith Corporation). All rights reserved.