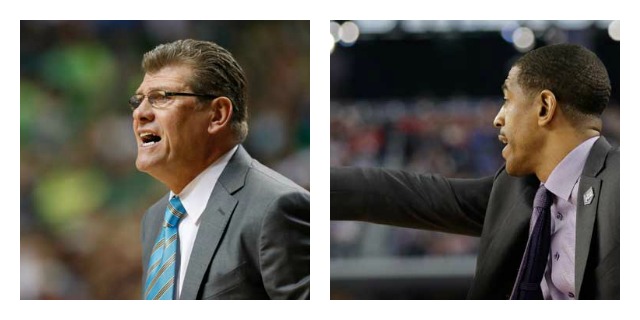 NEW YORK (WFSB) -
After winning the NCAA women's and men's national championships, the UConn head coaches for both teams are expected to ring the closing bell at the New York Stock Exchange Thursday.
This honor comes after both the men and women undefeated Huskies claimed victory earlier this week in the NCAA tournament. The women won 79-58 against Notre Dame on Tuesday, and the men beat Kentucky 60-54 on Monday night.
Women's coach Geno Auriemma and men's coach Kevin Ollie are scheduled to ring the bell at the NYSE at 4 p.m.

The Huskies men and women have made it to the final four 17 times combined since 1999. This year, history repeated itself. Back in 2004, both Huskies men and women's teams were NCAA winners, sweeping all other college basketball teams.
Copyright 2014 WFSB (Meredith Corporation). All rights reserved.