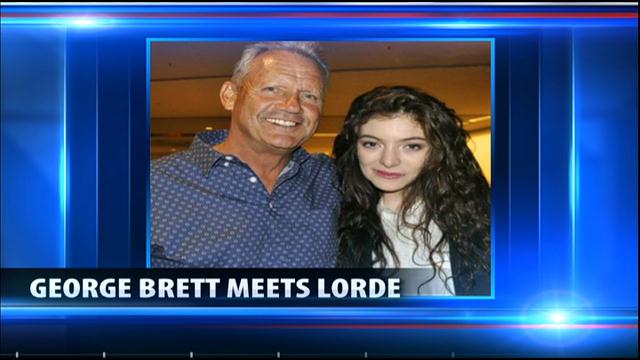 LAS VEGAS (KCTV5) -
The Royals connection continues.
A picture was tweeted out Tuesday night of Royals' legend George Brett meeting pop star Lorde.
She famously titled her huge hit "Royals" after seeing a National Geographic picture of Brett in his Royals jersey.
Lorde got her own Royals jersey while performing at the Midland in Kansas City, MO, in March.
The two finally caught up before her show in Vegas Tuesday night.

Copyright 2014 KCTV (Meredith Corp.) All rights reserved.