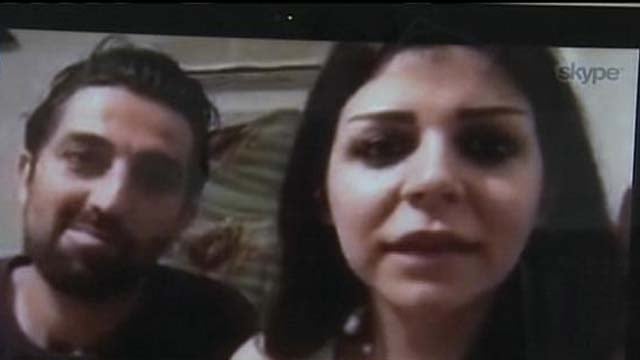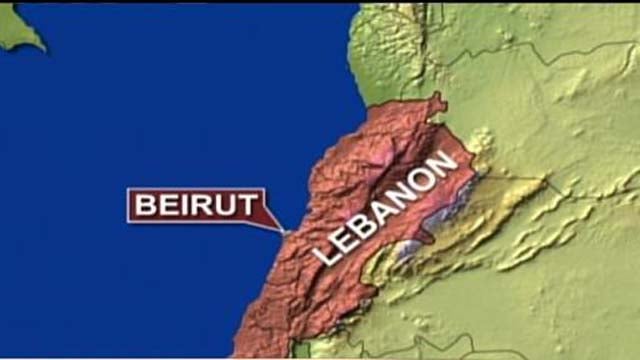 SAGINAW, MI (WNEM) -
A local business owner and long-time Saginaw resident says the United States is wrongly accusing his son-in-law of being a terrorist and they are not giving a reason.
Sal Hamd is a small business owner in Saginaw, and that allows him to support his family. Part of his family is stuck in Lebanon for reasons he says are untrue.

Hamd says his son-in-law has been blocked from traveling to the U.S. because the state department has deemed him a terrorist threat.

TV5 spoke with Hamd's daughter, Janan Khalek, a Saginaw Heritage graduate, and her husband, Rami Khalek, via Skype on Wednesday afternoon. Khalek is the man in question. The couple, now in Lebanon, say they're working hard to clear his name. It is something they've already been able to accomplish with Lebanese officials.

They wish to move to the U.S. because they say Lebanon is becoming too dangerous for their son.

Khalek, a few years back, says he was involved in an accidental shooting of a Lebanese soldier while defending his father. He says his gun discharged during a struggle, killing a soldier standing nearly a block away.
He was jailed for two months but officials ruled the death accidental. But the U.S. has not cleared his name. And for that reason, Janan is not allowed to travel to America with her husband.

The state department, in a written response to this family, has said its decision is permanent but in that same letter suggested that the family should hire an immigration lawyer.
The family still believes there is a glimmer of hope.
Copyright 2014 WNEM (Meredith Corporation). All rights reserved.