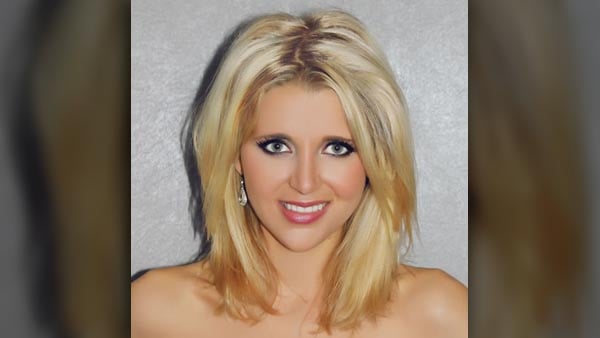 Elizabeth Raine. (Source: www.elizabeth-raine.com)
NEW YORK CITY (WFSB) -
The bids are getting higher for a 27-year-old American woman, who is offering her virginity up to the highest bidder online.
The woman, who said her name is Elizabeth Raine, claims to be a med school student and said she already holds two Bachelor's degrees.
According to her website, www.elizabeth-raine.com, the top bid is $800,000.
"The winning bidder will receive a 12-hour date with me, during the course of which he will be offered my virginity," Raine stated on her website.

Last week, Raine told The Huffington Post that said she initially wanted to keep her identity hidden.
"I didn't like the anonymity. People mistake it for shame," she said.
Raine said she has been planning on selling her virginity for a year because she needs money.
Copyright 2014 WFSB (Meredith Corporation). All rights reserved.