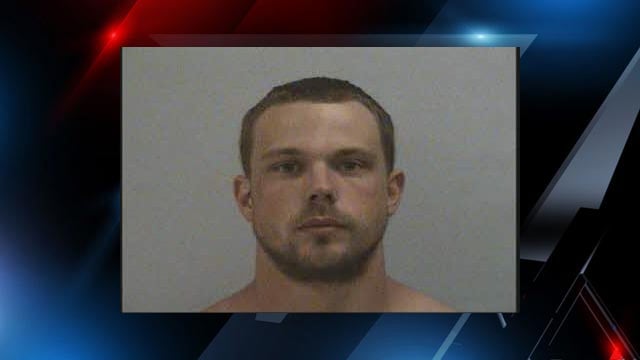 Logan Pittman (Source: McDowell Co. Sheriff's Office)
MARION, NC (FOX Carolina) -
Deputies in a western North Carolina town said they apprehended a burglar at the victim's home as he was spotted trying to steal a can of tea and some knives.
According to McDowell County deputies, the victim returned to his Hedgewood Drive home in Marion on May 4 to see the suspect leaving his house.
The suspect, identified as Logan Pittman, 26, was arrested at the scene, deputies said.
According to deputies, Pittman had stolen three hunting knives and a can of peach tea worth a total of $76. They said the knives were recovered.
Pittman was charged with felony breaking and entering and felony larceny.
Copyright 2014 FOX Carolina (Meredith Corporation). All rights reserved.