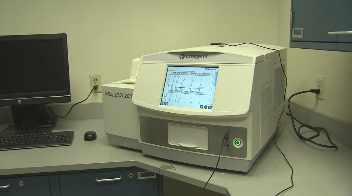 The Rapid Hit 200 instrument aids DPS deal with an overabundance of DNA cases. (Source: CBS 5 News)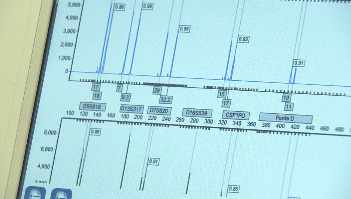 It can provide an officer with a DNA profile within 90 minutes. (Source: CBS 5 News)
PHOENIX (CBS5) -
The quick capture of a suspect on shows like CSI, can no longer be referred to as just the so-called "CSI effect."
"I think it is a game changer for DNA analysis," said Arizona DPS Crime Lab superintendent Vince Figarelli.
When it comes to making an arrest, a case is often dependent on that very DNA. But investigators in the Valley are left, "...waiting weeks for the crime lab to give them a match," added DPS supervising criminality Kathy Press.
Two weeks ago, officials at the DPS crime lab brought online the Rapid Hit 200. Just one of them costs $350,000. And it's now aiding DPS deal with an overabundance of DNA cases.
"The Rapid 200 is an instrument that can provide an officer with a DNA profile within 90 minutes of putting the sample into the instrument," Figarelli said.
Right now, 10 DPS detectives are trained on running their own samples. Figarelli says the Rapid Hit 200 will give investigators the opportunity to establish an investigative lead when they have no suspect.
"If the officer can run these up front, they can conceivably prevent future crimes if they can apprehend the individual on the first crime."
Copyright 2014 CBS 5 (KPHO Broadcasting Corporation) All rights reserved.