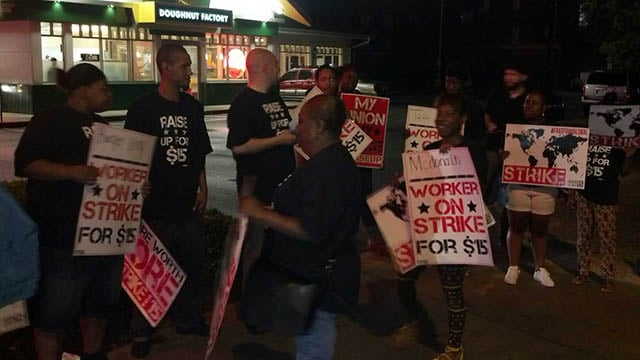 Workers strike at Krispy Kreme on Friday
ATLANTA (CBS46) -
Workers at fast-food restaurants including McDonald's, Wendy's, Burger King and Krystal are planning a strike at several locations throughout Atlanta Thursday.
The employees are calling for a pay raise of $15 an hour and the right to form a union without fear of retaliation. Clergy, elected officials and community supporters will also join the picket lines.

Atlanta is just one of the 150 cities nationwide taking part in the global protests and strikes.
They will be at three locations in Atlanta:
265 Ponce de Leon Ave. NE at 6 a.m.
445 Moreland Ave. SE at 10:15 a.m.
201 Northside Dr. at 1:30 p.m.
Copyright 2014 WGCL-TV (Meredith Corporation). All rights reserved.