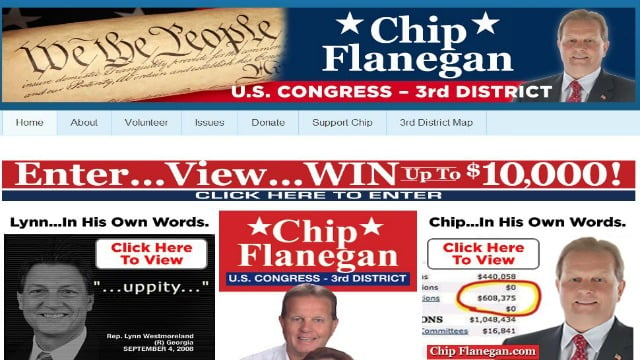 JONESBORO, GA (CBS46) -
An election contest run by a candidate for the 3rd Congressional District is no longer illegal. According to the Secretary of State's Office, in the beginning, Republican Chip Flanegan's election contest invited people to enter vote and win up to $10,000. Investigators said the problem was the word vote and the requirement to do so in order to win.

"They said if you take out that qualifier in the contest that it would be fine. They said we don't care if you give away money. You can give away all the money you want, just take that qualifier out," Flanegan said he was told.
Investigators told Flanegan if he didn't change the rules he could be fined or criminally charged, so he changed the contest rules.
"Whether you vote or not doesn't matter that is not a qualifier anymore. The requirement is that you live in the third district," said Flanegan.
With less than a week until voters go to the polls, Flanegan said he's not concerned the controversy has overshadowed his campaign message.
"All publicity is good publicity," Flanegan said.

Copyright 2014 WGCL-TV (Meredith Corporation). All rights reserved.