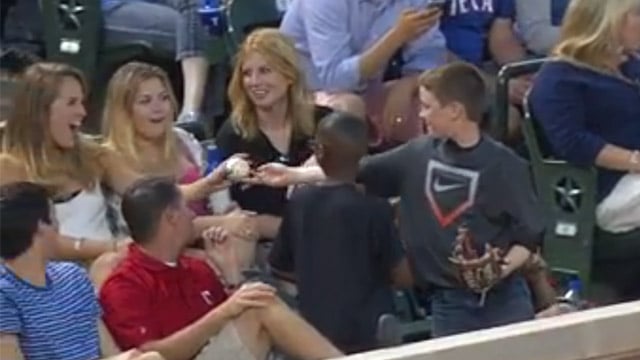 ATLANTA (CBS46) -
A young boy pulled off a smooth move to impress a girl at Saturday night's Blue Jays/Rangers game.
After Blue Jays infielder Luis Rivera tossed a foul ball to the boy, he turned around and gave it to a girl sitting in the row behind him.
However, the replay showed he only made it look like he took the foul ball out of his glove. He instead gave the girl a ball he already had. It is unclear where the ball came from.
The game announcers called it "the play of the game."
Copyright 2014 WGCL-TV (Meredith Corporation). All rights reserved.