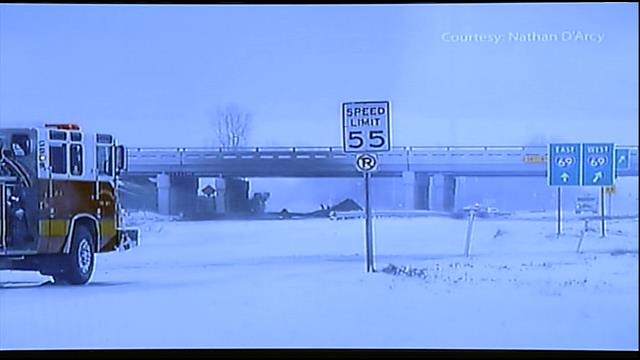 DAVISON, MI (WNEM) -
A certain smell is still lingering along a busy local freeway that was left behind after a tanker crash in January.

The odor on Irish Road under the I-69 overpass is so intense, it'll take the breath away from anyone and everyone who drives through it.

The smell is the aftermath of a tanker crash on January 2, when a semi driver lost control and went off the overpass, spilling thousands of gallons of crude oil. The oil burned for several hours but that was nearly five months ago and the smell hasn't left.

Robin Howe works at D'Alpha Salon a few hundred yards away from the crash site. She says clients come in asking about the smell and she doesn't know what to tell them.
"When the wind blows this way, it's bad, sometimes you wanna get sick," says Howe. "They just told us the smell will be here a long time, that's all they've really told us."

MDOT officials told TV5 the clean-up process was slowed due to the cold weather and just two weeks ago, the Department of Environmental Quality removed affected soil from the area. Officials say their next project is going to be to powerwash the soot off of the overpass.

But those repairs won't begin until late July as officials tell TV5 they are still working with the trucking company's insurance provider to settle damage claims, meaning the smell and the orange barrels will be here through most of the summer.

MDOT says even though the overpass is in need of repairs, it is still safe for travel.
Copyright 2014 WNEM (Meredith Corporation). All rights reserved.