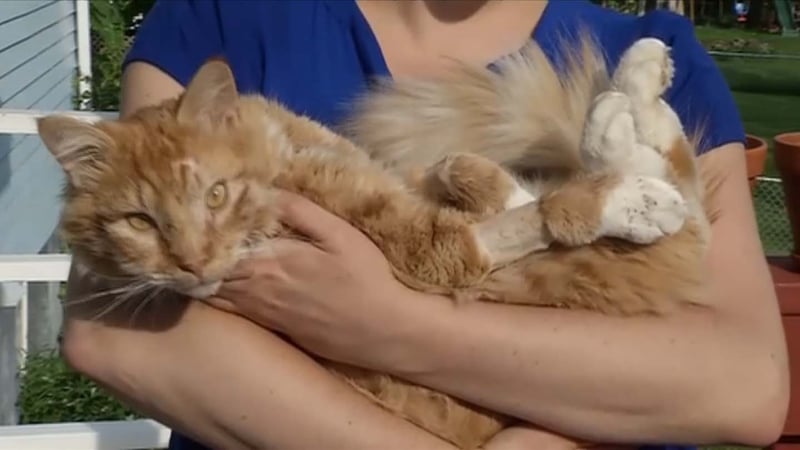 More than $6,000 has been raised for Mitty's recovery. (WFSB photo)
BRISTOL, CT (WFSB) -
A family in Bristol is pleading for answers after someone viciously beat their pet cat.
"Mitty," the family's foster cat, was let into their home on May 22 after a trip outside. They said that's when they found him very badly hurt.
"I opened the door a few days ago and I was the first person to find him," one family member told Eyewitness News.
The family, which did not want to be named, lives in the French Street and Vera Road area of the city.
The cat suffered a broken and dislocated jaw, among other injuries.
The family said that they were not alone and other people in their area have also said their pets were abused.
A fund of $6,000 was raised for Mitty's medical bills.
To see the disturbing pictures of the abuse, check out the Facebook page the family created here. The family posted some of the images in the photos section.

Anyone with information about the incident was asked to call the Bristol Police Department.
Copyright 2014 WFSB (Meredith Corporation). All rights reserved.