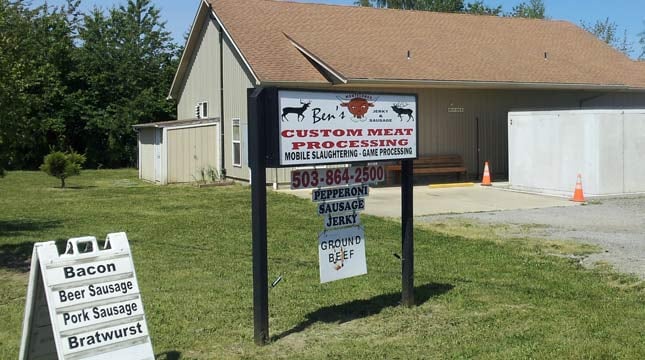 DAYTON, OR (KPTV) -
A ram set to be slaughtered at an Oregon meat packing plant caused serious injuries to an employee Thursday morning.

Firefighters and paramedics called for a LifeFlight helicopter at Ben's Custom Meat Processing in Dayton around 9:30 a.m.
The helicopter rushed the victim to Oregon Health & Science University Hospital to be treated for his injuries. His condition was not known Thursday afternoon.

Dayton fire officials did not identify the victim, but said he is an employee of the meat packing plant and is in his 40s or 50s.
Emergency crews originally described the incident as a "spearing" by the ram, but later said it was closer to a "violent head butt" from the animal.

Ben's Custom Processing is located in the 13000 block of Amity-Dayton Highway in Yamhill County.
The company's website says it's a licensed and insured butcher shop that has been in the Dayton area since the 1980's.
Copyright 2014 KPTV-KPDX Broadcasting Corporation. All rights reserved.